Fashion>>Costumes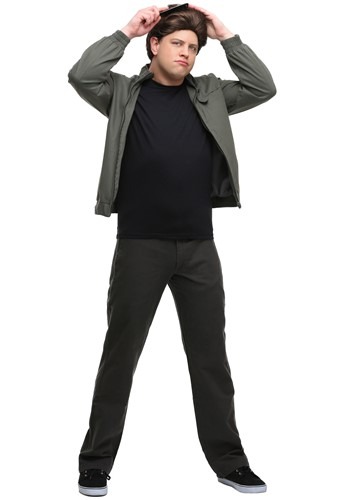 There are smart mouths… and then there are smart Mouths. And there's no smarter mouth than Mouth from The Goonies. Mouth is always happy to add something to the conversation, even when no one else wants to listen anymore. Whether he's smarting off to a family of escaped convicts or terrifying a housekeeper with his intentionally mis-translated Spanish, Mouth uses his snarky wordplay to always get the last word. Then again, we guess no one can get too upset with him, since he does use that same Spanish mastery to save everyone's homes from foreclosure. (We do have to wonder, though, how a 14-year-old with such a good grasp of Spanish can perfectly translate a 17th century treasure map, preserving the last archaic rhyme, but take so long to understand a simple, repeated request to "Don't sign!" at the end of the movie.) Now it kind of makes you regret zoning out in Spanish 201, huh? You could have discovered your own pirate ship full of treasure by now!Well, maybe you can't follow a treasure map to a secret underwater harbor and uncover centuries-old treasure, but you can still have zany adventures just like Mouth's thanks to this The Goonies Adult Mouth Costume. The costume comes with a Mebers Only-style jacket that zips on the front and has two side pockets, which you can use to hold the fine-toothed comb (just like Mouth's!) that comes with. There's also a plain black shirt that's included to wear underneath the jacket, and, of course, a wig so that you can capture Mouth's 1980s 'do just right. You'll be ready to hunt for treasure in no time! Just make sure to keep an eye out for those Fratellis!
Material: Polyester
Item: FUN2244
Price: $4.99
Latest Posts
Transform your child into Carol Danvers, aka Captain Marvel, the ultimate hero. The Captain Marvel Deluxe Child Costume will have you saving the day!
Popular Posts
Get into the Christmas spirit with two of Disney's most iconic characters! The Mickey & Minnie Christmas- 14oz Ceramic Mug is officially licensed and microwave and dishwasher safe.