Fashion>>T-Shirts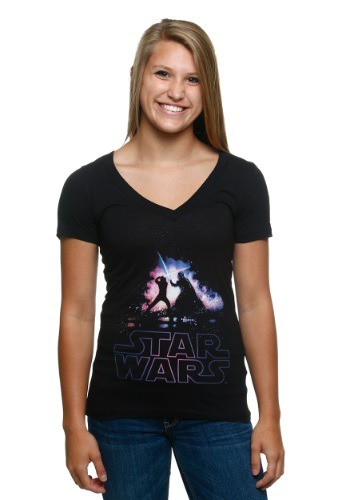 Do you need to show your support to the rebellion? Do you see your allies standing up against the Galactic Empire as their dark forces spread throughout the universe, sending their white-clad stormtroopers to ensure total domination all the while being lead by a Force-wielding metal man who you could swear was once taking vows to protect the very people he is now attacking? Despite all your high hopes and good intentions, have you yet to actually gain the training on how to use your latent Force abilities, thus making you reasonably concerned about jumping into the fray yourself? Well, don't fear. For lots of reasons, really. Remember that fear is the path to the dark side, leading to anger, then hate, and then suffering! We don't want any of that, so we've got a way for you to show your support for the rebellion without having to deal with all of those dreadful stormtroopers or fearing that a lightsaber-wielding lunatic is going to go cutting off your hand(s). Try this officially licensed Star Wars Crossing Sabers v-neck t-shirt on for size. The epic battle between the Skywalker family is shown in lovely shadows over a background of glowing Force energy… and even feels awesome thanks to the equally amazing power of cotton fabric. Tap into the Force the best way we can… at least until you awaken to your real powers.
Material: Cotton (100%)
Item: FSSTRW030560012004
Price: $6.99
Latest Posts
Transform your child into Carol Danvers, aka Captain Marvel, the ultimate hero. The Captain Marvel Deluxe Child Costume will have you saving the day!
Popular Posts
Get into the Christmas spirit with two of Disney's most iconic characters! The Mickey & Minnie Christmas- 14oz Ceramic Mug is officially licensed and microwave and dishwasher safe.