Fashion>>Costumes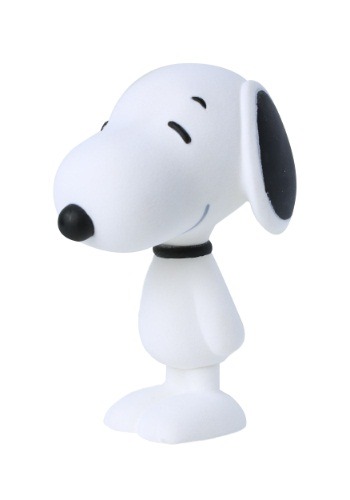 Charlie Brown has a lot of problems. His baseball team can't seem to win a game, the little red-haired girl never seems to notice him and Lucy just won't seem to give him a break. To top it all off, his dog seems to have illusions of grandeur! What other kid has a dog who flies a World War I airplane in his spare time? The good news is that, despite being a bit strange and troublesome from time to time, Snoopy still loves him! That makes him a good dog and now, you can have the Peanuts character for yourself!This Classic Snoopy vinyl figure comes from Dark Horse Comics and fully recreates Charles M. Schulz character in an adorable collectible figurine! You can place him near your desk to make you feel like Charlie Brown himself. And this little guy won't try to fly any planes while you're not looking!
Material: Vinyl
Item: DHC19-235
Price: $7.99
Latest Posts
Inside everyone, is a hero. Show off your inner hero with the Captain Marvel Kree Suit Deluxe Child Costume!
Transform your child into Carol Danvers, aka Captain Marvel, the ultimate hero. The Captain Marvel Deluxe Child Costume will have you saving the day!
Popular Posts
Get into the Christmas spirit with two of Disney's most iconic characters! The Mickey & Minnie Christmas- 14oz Ceramic Mug is officially licensed and microwave and dishwasher safe.