Fashion>>T-Shirts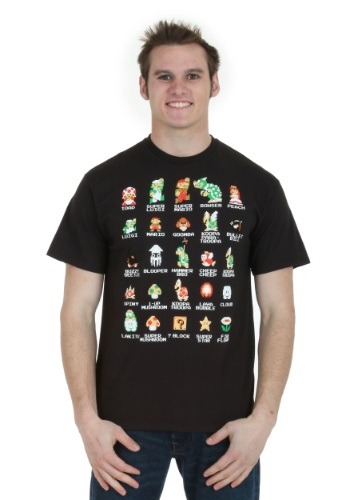 Are you up on all of your sprites? It might have been a few years since you've played the original Super Mario Bros but you will always remember the video game classic fondly. This shirt shows off all of your favorite characters so you'll not only look cool, but you'll have a handy guide on your chest. Which makes it the perfect choice for an old school gamer! Get this signature Nintendo tee to show off your video game style.
Material: Cotton (100%)
Item: FSNNTD0075
Price: $12.99
Latest Posts
Transform your child into Carol Danvers, aka Captain Marvel, the ultimate hero. The Captain Marvel Deluxe Child Costume will have you saving the day!
Popular Posts
Inside everyone, is a hero. Show off your inner hero with the Captain Marvel Kree Suit Deluxe Child Costume!