Fashion>>Costumes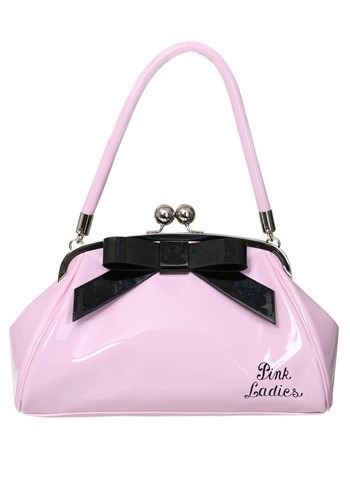 The Pink Ladies are known for their impeccable style sense. Those monogrammed matching jackets are the pinnacle of cool and they even wear scarves that match. Now you can take that sassy look one step further with this Pink Ladies purse, which is officially licensed from the Grease movie.This purse is made of a faux leather material with the bubblegum pink color of the Pink Ladies' jackets. It has a satin interior and plenty of room for you to store all of your necessities. It closes with a metal clasp on top and makes for the perfect accessory for any new member of the Pink Ladies!
Material: Faux Leather
Item: FUN1185
Price: $14.99
Latest Posts
Transform your child into Carol Danvers, aka Captain Marvel, the ultimate hero. The Captain Marvel Deluxe Child Costume will have you saving the day!
Popular Posts
Inside everyone, is a hero. Show off your inner hero with the Captain Marvel Kree Suit Deluxe Child Costume!