Fashion>>Costumes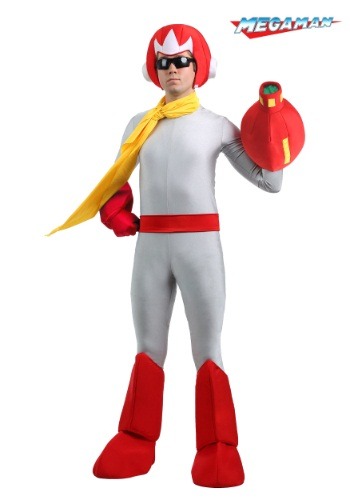 Proto Man certainly has a dashing style sense for a robot. Just look at that vibrant, dashing yellow scarf! It looks so cool flapping in the wind as he battled against Dr. Wily and his vast army of Robot Masters. Just look at those cool shades! What kind of eyes are underneath those dark, mysterious lenses? We love Mega Man, but you got to admit, that compared to Proto Man, the Blue Bomber is a novice when it comes to fashion sense. Even though you might not be a robot, you can still get his style sense with this Proto Man costume!Based on the signature video game character, this Mega Man Proto Man costumes brings you his signature style, from his gray and red battle gear, to the awesome yellow scarf and sunglasses. It even comes with a Mega Buster style glove that makes you look read to combat any evil robots that may be lurking around your neighborhood.
Material: Polyblend
Item: FUN6081
Price: $24.99
Latest Posts
Inside everyone, is a hero. Show off your inner hero with the Captain Marvel Kree Suit Deluxe Child Costume!
Transform your child into Carol Danvers, aka Captain Marvel, the ultimate hero. The Captain Marvel Deluxe Child Costume will have you saving the day!
Popular Posts
Get into the Christmas spirit with two of Disney's most iconic characters! The Mickey & Minnie Christmas- 14oz Ceramic Mug is officially licensed and microwave and dishwasher safe.