Fashion>>Costumes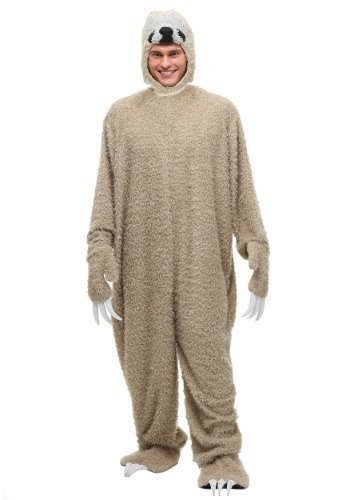 We all spend our lives rushing from one point to the next. There's so much that we need to get done in such a limited amount of time, that we're constantly under enough pressure to transform our little carbon-based bodies into solid diamonds in no time! Well, no time, indeed. But, that doesn't do anything good for our minds. We're so busy trying to stay on task that by the time we can finally crash and take a nap, our brains are so filled with obligation that we even dream about what we're supposed to be doing. Hardly the best use of our rest and recuperation time, right!Fortunately, there are plenty of critters out there in the world that know a bit more about how to actually live. These guys have a clear message for us: chill out! Though, it is possible that they wouldn't say that with such a heavy exclamation point. They'd tell us that we need to get off the fast lane sometimes and remember that the journey is the important part—not the destination. We are, of course, talking about the sloth. They spend their whole lives literally hanging out. They nap upside down in trees, snacking on a few treats that are within grasp. They're basically the perfect model for mental health days.Now, we understand the trouble there. You don't have giant claws for instinctive hanging and might not have the tongue to reach your food without moving, but we still have plenty of lessons to learn… and we've made them all available with this Sloth costume. This full jumpsuit is covered in faux fur for the adorably soft look and even has faux claws on the mitts and on the slippers. We can't promise they'll keep you hanging in the trees, but you'll at least feel like you belong while sprawling out on the couch. And, the best part!? While you're relaxing and enjoying the journey, you'll also be the Flash of the sloth community. So… chill out and be a superhero! Who can argue with that!?
Material: Polyester
Item: FUN2387AD
Price: $49.99
Latest Posts
Transform your child into Carol Danvers, aka Captain Marvel, the ultimate hero. The Captain Marvel Deluxe Child Costume will have you saving the day!
Popular Posts
Get into the Christmas spirit with two of Disney's most iconic characters! The Mickey & Minnie Christmas- 14oz Ceramic Mug is officially licensed and microwave and dishwasher safe.