Fashion>>Costumes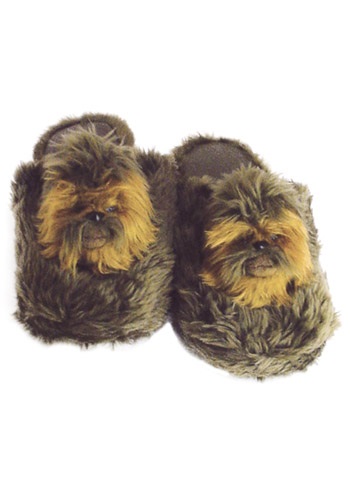 Getting some cold feet? That's something that Chewbacca never has a problem with. He's always ready to laugh (or growl) in the face of danger and jump into any peril to have an adventure with Han Solo and his other pals. Wait? You actually have COLD feet? Well, Chewie knows how to solve that problem too! He's got wookiee fur to get him through cold weather, but since you're most likely not from Kashyyyk, you probably need a little help. That's where these slippers come in handy. Designed to look and feel like real wookiee, they even have little Chewie heads on the top. And just in case you ARE a wookiee, don't worry. They're 100% synthetic, so none of your buddies were harmed in the making of them.
Material: Polyblend
Item: CO74138
Price: $24.99
Latest Posts
Transform your child into Carol Danvers, aka Captain Marvel, the ultimate hero. The Captain Marvel Deluxe Child Costume will have you saving the day!
Popular Posts
Get into the Christmas spirit with two of Disney's most iconic characters! The Mickey & Minnie Christmas- 14oz Ceramic Mug is officially licensed and microwave and dishwasher safe.