Fashion>>Costumes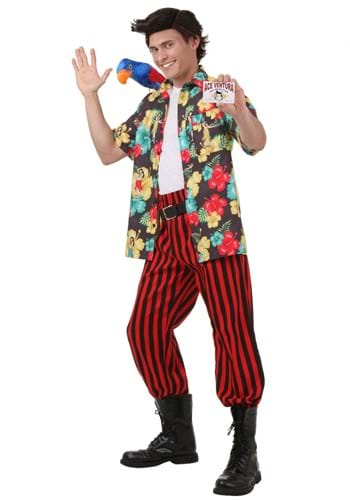 Are you ready to solve crimes, save animals, and do justice? Al-right-y then! Alright, so you've probably figured out by now (based on the costume above, the title of the costume, and the not-so-subtle hint earlier in this description) that we're referring to the skills of one Ace Ventura, pet detective. Sure, his prints don't match and his hair defies the laws of physics, but he does good. He solves murders and finds pets, and that we find admirable. Ace has good instincts, even if he is a bit… unconventional.Which is why we're totally expanding his pet detective agency across the globe! And to do that, we of course need a variety of pet detectives in a variety of cities to take up the cause. Are you willing to help find lost animals? Solve murders? Do good while wearing a tutu? Well then, you're just the detective we want.We do have a bit of a wardrobe requirement, however. You see, Ace Ventura made a name for himself as the epitome of pet detectives. As such, if you don't look and act like Ace, people don't think you're an actual pet detective. So, as wardrobe wear then, you should definitely wear this Ace Ventura Costume with Wig if you want to be taken seriously as part of the pet detective corp. It includes a button down shirt, stripped red pants, a faux leather belt, and a synthetic brown wig. Just get your favorite furry (or feathered) friend as a mascot and you'll be in business!
Material: Polyester
Item: FUN2304AD
Price: $59.99
Latest Posts
Transform your child into Carol Danvers, aka Captain Marvel, the ultimate hero. The Captain Marvel Deluxe Child Costume will have you saving the day!
Popular Posts
Get into the Christmas spirit with two of Disney's most iconic characters! The Mickey & Minnie Christmas- 14oz Ceramic Mug is officially licensed and microwave and dishwasher safe.