Fashion>>T-Shirts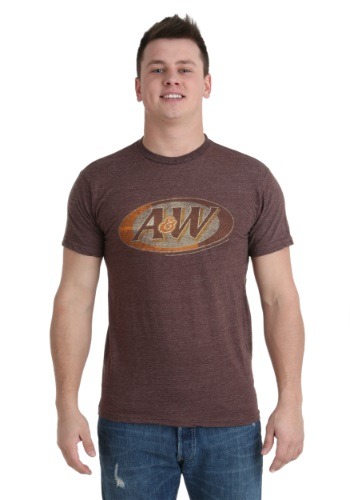 Root beer! The delicious brown liquid that makes the world go round, the giver of life and the king of all good things in the world! Of course, if you're going to take a big gulp of the sweet nectar, then there's only one brand to reach for and that's A&W. They've been making that stuff since 1922 and it's only gotten better with age. What else can lay claim to that? (Okay, so maybe cheese and wine can also boast about that.)Of course, you can't drink root beer ALL the time (all things in moderation they say), so you need some apparel that will get you through those days when you can't reach for when you can't reach for one. This cotton and polyester blend A&W Root Beer T-Shirt allows you to indulge in your soda pop addiction even when you're unable to knock back a frost cold drink.
Material: Cottonblend
Item: TA14748
Price: $9.99
Latest Posts
Inside everyone, is a hero. Show off your inner hero with the Captain Marvel Kree Suit Deluxe Child Costume!
Transform your child into Carol Danvers, aka Captain Marvel, the ultimate hero. The Captain Marvel Deluxe Child Costume will have you saving the day!
Popular Posts
Get into the Christmas spirit with two of Disney's most iconic characters! The Mickey & Minnie Christmas- 14oz Ceramic Mug is officially licensed and microwave and dishwasher safe.